Why Buy New?
Whether to buy new or used
is largely a matter of personal preference, and there truly is no wrong answer! What it comes down to is
how important it is to you to have everything exactly how you want it, what fits your budget the best, and what kind of purchasing timeline you'd prefer.
The Choice is Yours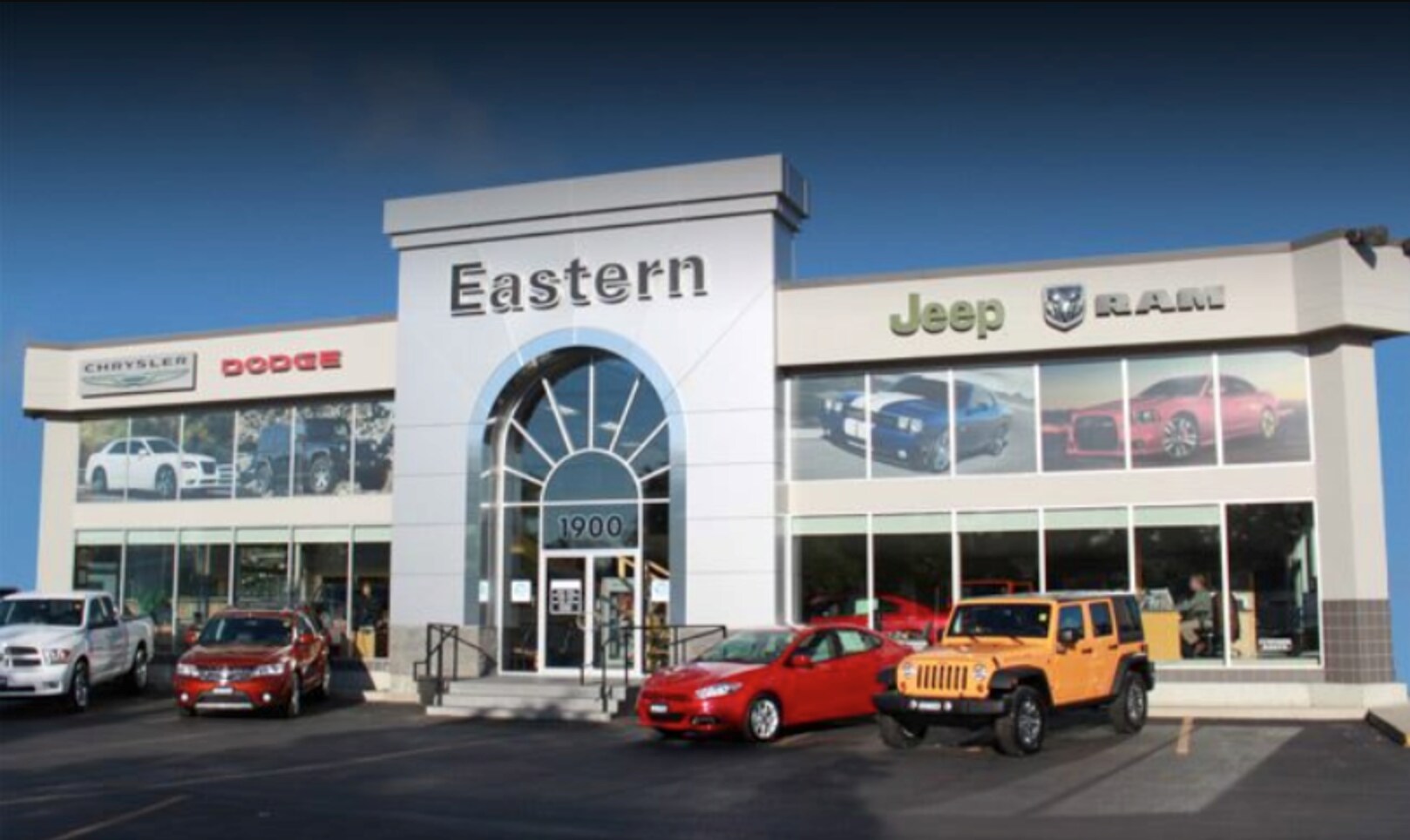 If you're
browsing new
, you'll notice that you can filter your search options down to some
pretty precise expectations.
Once you decide to take your car shopping experience to the next level and swing by the dealership, you can
fine-tune your preferences
even more! Interior color, seat materials, even tech features are all things that you can customize to your liking when you decide to go with a
new vehicle
.
Financing Options Galore
Taking home a
new car
doesn't mean you have to buy it outright.
Leasing
is also a great option that sometimes means you have a
lower monthly payment with a lighter burden of ownership.
Be sure to talk to our
finance department
to figure out the best use of your budget, but keep in mind that just because you have one doesn't mean you can't go with a new car!
Take Your Time
You can
browse at a comfortable pace
when you're choosing to
buy new at Eastern Chrysler
. That's because you generally don't need to worry about missing out on the specific vehicle you'd like to buy, because
we'll just get another one in stock!
There is no "diamond in the rough" when it comes to new, because
they're all gems!
Ready to Browse?
Thinking you'd like a new car?
Awesome!
Check out your options here
, or hop behind the wheel without ever leaving your home by taking a
virtual test drive
!
Not quite convinced that new is right for you?
That's ok!
Go ahead and
browse used right here
. Either way, you can easily hone in on your ideal car by utilizing our
CarFinder tool
, and we're more than happy to help you in any way we can.